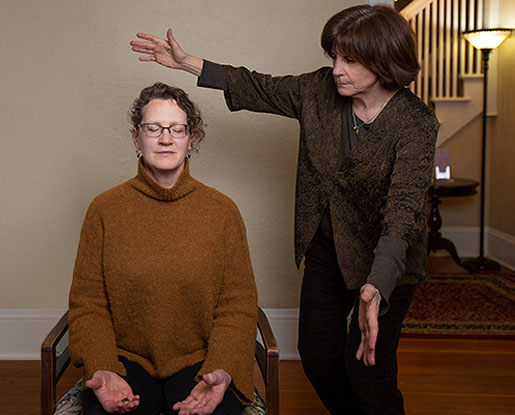 Enjoy a variety of psychic readings and spiritual healings from teachers to further your spiritual growth and enlightenment. We already have the answers we need within us. Sometimes we just need help to hear it.
Whether you are conscious of it or not, you are on a spiritual path. If you are seeking to transform yourself to becoming your highest potential, a reading and healing will help you to more clearly see where you are now, and your options for moving forward in your life. Let us help you to raise your vibration and attract more of what you want and need.
How to Schedule a Reading
Readings are now done in-person, but Zoom is still an option also.
Readings are done by appointment only. You can book a reading up to two months in advance.
Professional readings with Madeline Hartman are available at various times Monday through Thursday. If none of the times offered on the Registration page work for you, call Madeline at 206-818-5985.
Professional readings with Sarah Lovett are available on Fridays, Saturdays, and Sundays. For more information, call Sarah at 206-427-7450.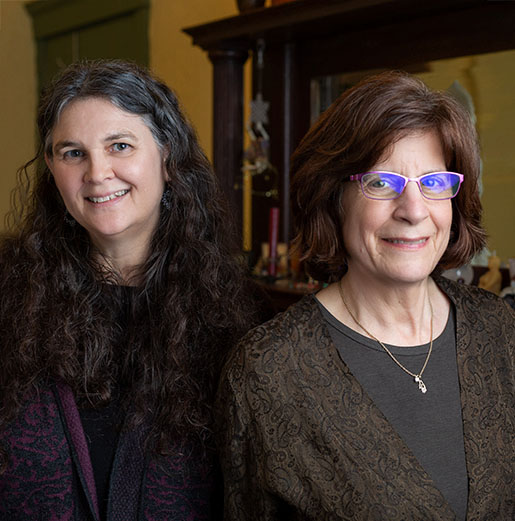 Psychic Readings and Spiritual Healings With Madeline Hartman
Psychic Readings and Spiritual Healings With Madeline
My sessions with you are part reading, part healing and part teaching. I can read your energy to see where you are now. Are you in control of your own life? Or are there areas of your life that you've been allowing others to control? With a healing, I can help you to release the foreign energies that hinder you. I can teach you some effective psychic tools for that you can continue to use for self-healing.
Spiritual Readings cost $180 and last between 45 and 60 minutes.
You can record it on your device, or I can record it and email it to you.
Tarot Card Readings
With Madeline
Tarot Cards allow us to look from a different perspective at the energies that may be influencing you. The seventy-eight cards often reveal fascinating clues about your beliefs, your inner processes, and your imagination.
Tarot Card Readings are $90 for 30 minutes.
Tarot Cards can be either a private session or add fun to your next party.
Tarot Card
Readings with
Madeline Hartman
Psychic Reading and
Energy Healing Session with Sarah Lovett
Psychic Reading and Energy Healing Session With Sarah
Your energy is unique & amazing. As a psychic, and clairvoyant channel I connect with divine love and light to communicate with your infinite being. This creates a healing and cleansing space where energetic blocks and patterns can be released. An aura reading may enhance clarity, increase emotional balance, and clarify your gifts, so that you can live a more aligned, purposeful life.
My vision is to assist you to clarify the energy pictures that create challenges, and help you to move through them. The pictures, patterns, and programming you hold in your aura create your life. They all hold energy. As you release outgrown patterns, you get your energy back to create and change more easily.
An aura reading will clarify how you use your energy, your natural gifts, as well as where you are blocked and how to release the stuck energy that may keep you from living well.
I look forward to working with you as spirit.
Please contact me with any questions, 206-427-7450.
Aura and Healing Sessions cost $180 and last 60 minutes.